How To Book 
FRANKIE BEVERLY 
& MAZE 
For Your Event!

Frankie Beverly & Maze may be available for your next special event!

Hits include:
Back In Stride
Can't Get Over You
Silky Soul
Love Is The Key
Too Many Games
Feel That You're Feelin'
Running Away
While I'm Alone
Workin' Together
What Goes Up
I Wanna Be With You
Southern Girl
Before I Let Go
Love's On The Run
Laid Back Girl
The Morning After
Never Let You Down
I Want To Feel I'm Wanted
We Need Love To Live
The Look In Your Eyes
Genre:  R&B
Styles:  Funk, Smooth Soul, Quiet Storm, Soul, Urban, Adult Contemporary R&B
Years active:  1976-present
How To Hire Frankie Beverly And Maze For A Special Event!
Frankie Beverly is an American singer, musician, songwriter, and producer, known primarily for his recordings with the soul and funk band, Maze.
Frankie Beverly formed Maze, originally called Raw Soul, in his hometown of Philadelphia in 1970. After a relocation to San Francisco and an introduction to Marvin Gaye, Maze went on to release nine Gold albums and create a large and devoted following.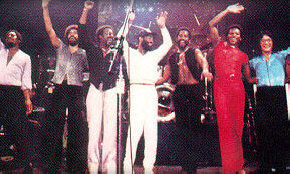 Frankie Beverly is the band's writer, producer and lead singer. He is known for his distinctive smooth baritone voice and charismatic stage presence.
The sound is distinctive – passionate, creative, original, soulful, honest and powerful. For nearly thirty years Frankie Beverly and Maze have created a unique sound and become one of the most influential groups in modern history.
"We've made it this far because we love and respect ourselves and our fans. But, most importantly, we believe in what we do," remarks Frankie. The journey began when Frankie relocated from his hometown of Philadelphia to San Francisco and formed Maze. In 1976, he released his first album, "Maze Featuring Frankie Beverly" which yielded a string of hit singles, including "Lady of Magic" and "Workin' Together."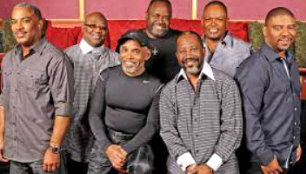 The 80's brought the release of the best-selling albums, "Golden Time of Day," "Inspiration" and "Joy and Pain," containing a list of chart-topping singles including "Travelin' Man," "Feel That You're Feeling," "Joy and Pain," "Look in Your Eyes" and "Southern Girl," to name a few. The group gained worldwide appeal with its legendary sold-out live appearances, and released the deluxe album "Live in New Orleans" which captured the energy, excitement and electricity of a Maze stage show and offered a fourth side of new studio material which included the hit single "Running Away."
In 1983, with the release of "We Are One," Frankie Beverly & Maze solidified their international standing with such hits as the title track "Never Let You Down," "I Love You Too Much" and "Love is the Key." As the 80's came to a close, the group released "Can't Stop the Love" and a second in-concert package, "Maze Featuring Frankie Beverly Live in L.A.," which served both as a retrospective of the group's remarkable career to date and a fitting close to the first chapter of the Maze legend.
With a change of record label and shifts in the group's line-up a new era was launched for Frankie Beverly & Maze. "We wanted to emphasize our strengths, bring together the elements that have always been a part of our music and really focus on them," continued Frankie. The band released "Silky Soul," one of their most successful albums, which included the smash singles, "I Can't Get Over You" and the title track.
After a solid year of touring North America and Europe, the group took a break to recharge their creative juices. "When you're trying to do the best you can, to give the people everything you've got, you need to be patient," Frankie emphasized. With anticipation and excitement, the group released "Back to Basics," which captured the passionate, electrifying essence of the group, and included the hit singles, "Laid Back Girl," "The Morning After" and "What Goes Up."
In between preparing material for the release of their third Warner Bros. album and a Christmas album the group continued to be one of the most requested at music festivals throughout the world drawing major crowds. As a headlining act, Frankie Beverly and Maze have been instrumental in giving exposure to several new recording artists, before they became household names, including Toni Braxton, Regina Belle and Anita Baker, to name a few.
Maze released a 20-track double-CD, "Anthology," of the most popular and successful songs by Frankie Beverly's smooth soul/R&B group. Maze makes an almost self-evident point about the far-too-usual treatment of the deserved in the pop music game. The All Music Guide wrote, "Frankie Beverly and Maze may be the ultimate urban contemporary group, though they're much more soulful and funky than many of their counterparts."
The group continues to attract sold-out audiences and are very well received by a very devoted fan base.
Hire Frankie Beverly and Maze for your event!
Maze featuring Frankie Beverly may be available for your next special event!
Book Frankie Beverly and Maze, now!
Frequently Asked Questions About How To Hire FRANKIE BEVERLY for a private party or special event.
HOW TO BOOK FRANKIE BEVERLY?
(i.e., how to hire FRANKIE BEVERLY for an event)
You are currently on the official site of De La Font Agency. For more than 50 years, we have successfully helped official talent buyers around the world secure quality talent.
We welcome the opportunity to be of service to you. Let's do this the right way! Let's save you time and frustration!
Simply click on the "Let's Get Started!" link found on this page. Then, send us your request for booking information.
Include information about your plans for your event and how taking steps to hire Maze featuring Frankie Beverly (or someone similar) might be of special interest.
If you decide you want to look at other names, simply include your talent-fee budget range and indicate that you want to see who else you might be able to afford with such a budget. We can send you a list of names that are affordable and in the style of music you prefer. We hope to save you time and frustration!
HOW MUCH DOES IT COST TO BOOK/HIRE FRANKIE BEVERLY?
(i.e., what is the booking fee to hire FRANKIE BEVERLY for an event?)
(i.e., what is FRANKIE BEVERLY booking fee to perform at an event?)
Official booking fees for FRANKIE BEVERLY, or any other celebrity, are determined based on a number of factors and may change at anytime without prior notice.
Factors influencing pricing vary and may include date, location, type of event, whether a private party or a public concert, the artist's calendar, whether the artist is on tour or not, how well tickets are selling at the artist's concerts, the current demand for the artist's music, market activity, etc.
As you might expect, the more in-demand the artist is, the more buyers are prepared to pay. Of course, this causes the artist's price to increase as the artist becomes more popular or decrease when becoming less popular.
Exclusive agents with exclusive representation frequently quote a range instead of a specific price, since changes can occur at anytime. Generally, the artist's manager has a role in the decision to accept any particular offer from a talent buyer.
To learn the most current artist's pricing, or the estimated artist's fee for your particular event, simply click on the "Let's Get Started!" link found on this page. Then, send us your request for booking information.
IS FRANKIE BEVERLY AVAILABLE TO WORK MY EVENT?
(i.e., what is FRANKIE BEVERLY's availability?)
To learn the artist's current availability for your special event, simply click on the "Let's Get Started!" link found on this page. Then, send us your request for booking information.
Once we have your event/party information, we will be better able to assist you with putting your entertainment talent booking plans in place as your entertainment consultant. Let's get this done right! We look forward to working with you!
TAGS
Formed: in 1976
Frankie Beverly —
   Born: ..in Pennsylvania
   Born: ..in Philadelphia
   Born:   Dec 6, 1946
Based: ..in US
Copyright 1997-2022 Richard De La Font Agency, Inc.. Unauthorized copying, reproduction, broadcast, use or sale of any and/or all portions of this web site is strictly prohibited. All rights reserved. Images are for promotional use by Richard De La Font Agency only. Images may not be copied, modified or reused. This company acts as an entertainment consultant or broker/producer and does not claim or represent itself as the exclusive agent, representative or management of the artists listed on this site.