How To Book 
THE WEEKND 
For Your Event!

The Weeknd may be available for your next special event!

Hits include:
Can't Feel My Face
Earned It (Fifty Shades Of Grey)
The Hills
Wicked Games
In The Night
Often
Prisoner
Tell Your Friends
Acquainted
Real Life
Shameless
Smile
Losers
Where You Belong
Dark Times
Devil May Cry
Angel
Wanderlust
Live For
Starboy
I Feel It Coming
Party Monster
Reminder
Rockin'
Die For You
Secrets
Pray For Me
Call Out My Name
Lost in the Fire
Power is Power
Heartless
Blinding Lights
In Your Eyes
Save Your Tears
Over Now
You Right
Better Believe
Take My Breath
Hurricane
Moth to a Flame
One Right Now
Sacrifice
Out of Time

Genre:  R&B
Styles:  Alternative R&B, Contemporary R&B
Years active:  2009-present
How To Hire The Weeknd For A Private Party Or Special Event!
GRAMMY AWARD winning Abel Makkonen Tesfaye, known professionally as The Weeknd, is a Canadian singer-songwriter and record producer.
Known for his sonic versatility and dark lyricism, his music explores escapism, romance, and melancholia, and is often inspired by personal experiences. He has received numerous accolades, including four Grammy Awards, 20 Billboard Music Awards, 17 Juno Awards, six American Music Awards, two MTV Video Music Awards, and nominations for an Academy Award, a Latin Grammy Award, and a Primetime Emmy Award.
Among the world's best-selling music artists with more than 75 million records sold, The Weeknd holds several streaming and BILLBOARD chart records. He is the first artist to simultaneously debut on the top three on Hot R&B/Hip-Hop Songs, while "Blinding Lights" is the longest-charting song in Billboard history.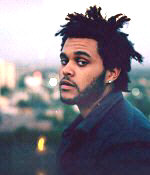 Often considered as a prominent figure in contemporary popular music, The Weeknd was listed by TIME magazine as one of the world's most influential people in 2020. An advocate for racial equality and food security, he was appointed a World Food Programme Goodwill Ambassador in 2021.
The Weeknd cites Michael Jackson, Prince, and R. Kelly as his main musical inspirations. He has attributed Jackson's music as key in spurring him to be a singer, referencing the lyrics to "Dirty Diana" as an example. His high-flying vocal style was influenced by Ethiopian singers such as Aster Aweke. He grew up listening to a variety of music genres, including soul, hip hop, funk, indie rock, and post-punk.
The Weeknd is heavily influenced by 1980s music, and credits the video game, Grand Theft Auto: Vice City (2002) for "opening my eyes" to the music of that era. "I've always had an admiration for the era before I was born", he said in an interview for BILLBOARD. "You can hear it as far back as my first mixtape that the '80s – Siouxsie and the Banshees, Cocteau Twins – play such a huge role in my sound."
The Weeknd has named Deftones as one of his influences during the making of House of Balloons, Thursday and Echoes of Silence. He has also cited Lana Del Rey, David Bowie, the Smiths, Bad Brains, Talking Heads, DeBarge, 50 Cent, Wu-Tang Clan, and Eminem as influences and inspirations.
The Weeknd often sings in a falsetto register, exhibiting an enticing tone. J. D. Considine finds his singing's "tremulous quality" similar to Michael Jackson, but writes that he eschews Jackson's "strong basis in the blues" for a more Arabic-influenced melisma. the Weeknd possesses a wide light-lyric tenor vocal range, which spans over three octaves.
The Weeknd's discography spans R&B, pop, hip hop, dance, alternative and new wave genres. His work is generally categorized as alternative R&B, due to his contributions in broadening the genre's musical palette to incorporate indie and electronic styles.
Hire The Weeknd for your party or event!
The Weeknd may be available for your next special event!
Book The Weeknd, now!
Frequently Asked Questions About How To Hire THE WEEKND for a private party or special event.
HOW TO BOOK THE WEEKND?
(i.e., how to hire THE WEEKND for an event)
You are currently on the official site of De La Font Agency. For more than 50 years, we have successfully helped official talent buyers around the world secure quality talent.
We welcome the opportunity to be of service to you. Let's do this the right way! Let's save you time and frustration!
Simply click on the "Let's Get Started!" link found on this page. Then, send us your request for booking information.
Include information about your plans for your event and how taking steps to hire THE WEEKND (or someone similar) might be of special interest.
If you decide you want to look at other names, simply include your talent-fee budget range and indicate that you want to see who else you might be able to afford with such a budget. We can send you a list of names that are affordable and in the style of music you prefer. We hope to save you time and frustration!
HOW MUCH DOES IT COST TO BOOK/HIRE THE WEEKND?
(i.e., what is the booking fee to hire THE WEEKND for an event?)
(i.e., what is THE WEEKND booking fee to perform at an event?)
Official booking fees for THE WEEKND, or any other celebrity, are determined based on a number of factors and may change at anytime without prior notice.
Factors influencing pricing vary and may include date, location, type of event, whether a private party or a public concert, the artist's calendar, whether the artist is on tour or not, how well tickets are selling at the artist's concerts, the current demand for the artist's music, market activity, etc.
As you might expect, the more in-demand the artist is, the more buyers are prepared to pay. Of course, this causes the artist's price to increase as the artist becomes more popular or decrease when becoming less popular.
Exclusive agents with exclusive representation frequently quote a range instead of a specific price, since changes can occur at anytime. Generally, the artist's manager has a role in the decision to accept any particular offer from a talent buyer.
To learn the most current artist's pricing, or the estimated artist's fee for your particular event, simply click on the "Let's Get Started!" link found on this page. Then, send us your request for booking information.
IS THE WEEKND AVAILABLE TO WORK MY EVENT?
(i.e., what is THE WEEKND's availability?)
To learn the artist's current availability for your special event, simply click on the "Let's Get Started!" link found on this page. Then, send us your request for booking information.
Once we have your event/party information, we will be better able to assist you with putting your entertainment talent booking plans in place as your entertainment consultant. Let's get this done right! We look forward to working with you!
TAGS
Born: ..in Canada
Born: ..in Ontario
Born: ..in Toronto
Born:   Feb 16, 1990
Based: ..in US
Based: ..in California
Based: ..in Los Angeles
Copyright 1997-2022 Richard De La Font Agency, Inc.. Unauthorized copying, reproduction, broadcast, use or sale of any and/or all portions of this web site is strictly prohibited. All rights reserved. Images are for promotional use by Richard De La Font Agency only. Images may not be copied, modified or reused. This company acts as an entertainment consultant or broker/producer and does not claim or represent itself as the exclusive agent, representative or management of the artists listed on this site.