How To Book 
KENNY LOGGINS 
For Your Event!

Kenny Loggins may be available for your next special event!

Hits include:
Footloose
Danger Zone
Meet Me Half Way
Heart to Heart
Don't Fight It
Forever
The Real Thing
Whenever I Call You "Friend"
I'm Alright
Nobody's Fool
Conviction Of The Heart
If You Believe
This Is It
Heartlight
I Miss Us
Vox Humana
I'm Free (Heaven Helps the Man)
With This Ring
Welcome To Heartlight
Return To Pooh Corner
Keep The Fire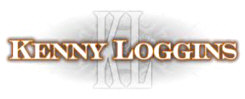 Genre:  Pop/Soft Rock
Styles:  Classic Rock, Adult Contemporary, Pop, Pop/Rock, Contemporary Pop/Rock, Soft Rock, Folk-Rock, Christmas
Years active:  1968-present
How To Hire Kenny Loggins For A Private Party Or Special Event!​
GRAMMY AWARD winning Kenny Loggins was born in Everett, Washington. The youngest of three boys, he was born seven years to the day after his oldest brother, Robert. His father, a traveling salesman, moved the family from Washington to Detroit and back again, before settling in Alhambra, California, a suburb of Los Angeles.
Kenny went to Catholic school where he kept a low profile. A shy boy, he sought acceptance through music and sports. His middle brother, Dan, taught him to sing harmonies. Kenny later learned to play guitar. With the encouragement of his high-school principal, he performed in class plays and organized talent shows.
Kenny's career began with his first significant break as a staff writer with a music publisher for $100 a week. In 1970, Kenny met Jim Messina, who was impressed with several tunes Kenny wrote for the Nitty Gritty Dirt Band. Although Messina initially intended to produce Kenny as a solo artist, the two formed their own band.
Through most of the 70s, Loggins and Messina amassed two platinum and five gold albums, worldwide super stardom, and a distinguished list of classic hits such as "Danny's Song," "Love Song," "Your Mama Don't Dance," "Vahevela" and many more. The pair parted ways in 1976 and it wasn't long before Kenny's star as a solo artist began to rise.

Kenny Loggins' first three solo albums, "Celebrate Me Home," "Nightwatch" and "Keep The Fire" all went platinum. In 1980, "What A Fool Believes," which he co-authored with Michael McDonald, garnered a Grammy for Song of the Year. The following year "This is It" took the Grammy for Best Pop Vocal. In his 1981 double album "Alive," Kenny gave fans their first taste of his sensational stage show.
In 1984 Kenny Loggins won Japan's International Artists Award and in 1985 his self-produced album "Vox Humana" was certified gold. In that same year "Footloose" was nominated for an Academy Award. His 1991 album, "Leap of Faith," spawned four Top 5 Adult Contemporary singles.
In 1993, Kenny released his first live album in twelve years, "Outside From the Redwoods." A video of the concert aired on PBS. His special, "This Island Earth" was broadcast on the Disney Channel in 1992 and was nominated for three Emmys. It won in the categories of Outstanding Achievement in Writing (Special Class) and Outstanding Original Song for "This Island Earth."
Interior Secretary Bruce Babbitt used Kenny's "Conviction Of The Heart" in a live broadcast to Latin American on the global environmental crises. Vice President Al Gore declared the song as the unofficial anthem of the environmental movement.
In April 1993, Kenny Loggins joined Paul McCartney, kd lang and others in a star-studded Earth Day concert at the Hollywood Bowl in Los Angeles. He performed "Conviction Of The Heart" with a 25-voice choir and a six-piece percussion ensemble.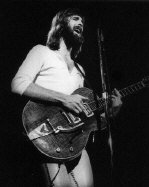 As the father of four children, Kenny saw the need for a record that didn't "sing down" to children, one that both parents and children could enjoy together. He realized that he might be the one to make such a record when he noticed that "Leap of Faith" was capturing the attention of young children as well as adults. "Return To Pooh Corner" was certified gold in 1994 and nominated for a 1995 Grammy in the Best Children's Album category. It was named one of the best children's albums at the National Association of Parenting Publications annual music awards.
In 1997, Kenny Loggins recorded the Academy Award nominated "For The First Time," which was featured in the film, "One Fine Day." His album, "Unimaginable Life," released in July 1997, shares its title with the book he wrote with his wife Julia. In the book they illustrate their personal love story with selections from more than 70 personal journals.
Hire Kenny Loggins for your party or event!
Kenny Loggins may be available for your next special event!
Book Kenny Loggins, now!
Frequently Asked Questions About How To Hire KENNY LOGGINS for a private party or special event.
HOW TO BOOK KENNY LOGGINS?
(i.e., how to hire KENNY LOGGINS for an event)
You are currently on the official site of De La Font Agency. For more than 50 years, we have successfully helped official talent buyers around the world secure quality talent.
We welcome the opportunity to be of service to you. Let's do this the right way! Let's save you time and frustration!
Simply click on the "Let's Get Started!" link found on this page. Then, send us your request for booking information.
Include information about your plans for your event and how taking steps to hire KENNY LOGGINS (or someone similar) might be of special interest.
If you decide you want to look at other names, simply include your talent-fee budget range and indicate that you want to see who else you might be able to afford with such a budget. We can send you a list of names that are affordable and in the style of music you prefer. We hope to save you time and frustration!
HOW MUCH DOES IT COST TO BOOK/HIRE KENNY LOGGINS?
(i.e., what is the booking fee to hire KENNY LOGGINS for an event?)
(i.e., what is KENNY LOGGINS booking fee to perform at an event?)
Official booking fees for KENNY LOGGINS, or any other celebrity, are determined based on a number of factors and may change at anytime without prior notice.
Factors influencing pricing vary and may include date, location, type of event, whether a private party or a public concert, the artist's calendar, whether the artist is on tour or not, how well tickets are selling at the artist's concerts, the current demand for the artist's music, market activity, etc.
As you might expect, the more in-demand the artist is, the more buyers are prepared to pay. Of course, this causes the artist's price to increase as the artist becomes more popular or decrease when becoming less popular.
Exclusive agents with exclusive representation frequently quote a range instead of a specific price, since changes can occur at anytime. Generally, the artist's manager has a role in the decision to accept any particular offer from a talent buyer.
To learn the most current artist's pricing, or the estimated artist's fee for your particular event, simply click on the "Let's Get Started!" link found on this page. Then, send us your request for booking information.
IS KENNY LOGGINS AVAILABLE TO WORK MY EVENT?
(i.e., what is KENNY LOGGINS's availability?)
To learn the artist's current availability for your special event, simply click on the "Let's Get Started!" link found on this page. Then, send us your request for booking information.
Once we have your event/party information, we will be better able to assist you with putting your entertainment talent booking plans in place as your entertainment consultant. Let's get this done right! We look forward to working with you!
TAGS
Born: ..in Washington state
Born: ..in Everett
Born:   Jan 7, 1948
Based: ..in US
Based: ..in California
Based: ..in Santa Barbara
Tag: MemberOf, FormerMemberOf
Copyright 1997-2022 Richard De La Font Agency, Inc.. Unauthorized copying, reproduction, broadcast, use or sale of any and/or all portions of this web site is strictly prohibited. All rights reserved. Images are for promotional use by Richard De La Font Agency only. Images may not be copied, modified or reused. This company acts as an entertainment consultant or broker/producer and does not claim or represent itself as the exclusive agent, representative or management of the artists listed on this site.