How To Book 
JOURNEY 
For Your Event!

Journey may be available for your next special event!

Hits include:
Who's Crying Now
Separate Ways (Worlds Apart)
When You Love a Woman
Be Good to Yourself
Open Arms
The Party's Over (Hopelessly In Love)
Only the Young
After the Fall
I'll Be Alright Without You
Don't Stop Believin'
Girl Can't Help It
Suzanne
Faithfully
Stone In Love
Lovin', Touchin', Squeezin'
Message of Love
Still They Ride
Any Way You Want It
All the Way
All the Way
Send Her My Love
Can't Tame the Lion
If He Should Break Your Heart
After All These Years
Where Did I Lose Your Love
Anything Is Possible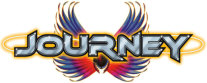 Genre:  Pop/Soft Rock
Styles:  Classic Rock, Adult Contemporary, Hard Rock, Pop/Rock, Soft Rock, Contemporary Pop/Rock, Arena Rock, Album Rock, Prog-Rock
Years active:  1973–1987, 1991, 1995–present
How To Hire JOURNEY For A Private Party Or Special Event!
Journey is an American rock band formed in San Francisco in 1973 by former members of Santana, Steve Miller Band, and Frumious Bandersnatch. Guitarist Neal Schon is their only constant member.
Journey was inducted into the Rock and Roll Hall of Fame with the class of 2017.
Founded in 1973 in San Francisco around former Santana members Neal Schon and Gregg Rolie, with the assistance of Ross Valory, George Tickner and Prairie Prince, the legacy of Journey has spanned nearly 30 years with 18 U.S. releases and 50,000,000 in album sales. Their music is artful, intense, melodic rock played with passion and superb musicianship.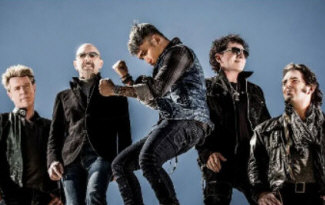 Journey's initial style was progressive jazz-rock, complete with extended and improvised solo spots, a style much in evidence on their first three albums for Columbia Records. In April 1975 Tickner bowed out of music to attend Stanford Medical School. He was eventually replaced by ex-Alien Project vocalist, Steve Perry (following a brief tenure by Robert Fleischman).
The switch to their signature highly sophisticated rock occurred with the recording of their hugely successful album, "Infinity." Unfortunately Dunbar was unhappy with this new style and left for Jefferson Starship, to be replaced by legendary drummer Steve Smith. The band's next release, "Evolution," followed and brought the band their first US Top 20 hit, "Lovin', Touchin', Squeezin'."
"Captured" was a live double album that surprised many critics. The album featured cranked-up guitars and raucous hard rock, eventually peaking at #9 on the US album chart. Founding member Rolie departed after its release, to be replaced by Jonathan Cain, who had previously played with the Babys.
Cain's arrival was an important landmark in Journey's career, as his songwriting input added a new dimension to the band's sound. The band's next release, "Escape," reached #1 and stayed in the charts for more than a year. It also spawned three US Top 10 hit singles, "Who's Crying Now," "Don't Stop Believin'" and "Open Arms." The follow-up, "Frontiers," was also massively successful, staying at #2 on the Billboard album chart for nine weeks.
Valory and Smith departed the group prior to the release of 1986's "Raised On Radio," which generated another US hit single, "Be Good To Yourself." The band was joined in the studio and subsequent live dates by bass players Randy Jackson and Bob Glaub, drummers, Mike Baird and Nashville veteran Larrie Londin.
In 1996 Perry, Schon, Smith, Cain and Valory reunited to release "Trial By Fire," which entered the US chart at number 3. The following year Deen Castronovo (ex-Bad English) replaced Smith and vocalist Steve Augeri (Tall Stories) replaced Steve Perry after health problems sidelined the singer.
Vocalist Steve Augeri first recorded with Journey for the band's 1998 contribution to the "Armageddon" soundtrack – "Remember Me." The soundtrack, which hit #1 on the Billboard charts, was certified triple platinum.
The band's 18th release, "Arrival," debuted in the spring of 2001 and the group launched their incredibly successful 56-city Arrival 2001 World Tour.
An "Essential Journey" greatest hits collection arrived in 2001 from Columbia Records, an honor previously bestowed on legends such as Miles Davis, Billy Joel, Neil Diamond, and Barbra Streisand.
Throughout the summer of 2002, Journey again brought its live show around the country during their Under The Radar Tour. It also gave the band an opportunity to showcase music from their new EP, "Red13," to their die-hard fans. A late 2002 release of the EP gave the rest of America the chance to embrace Journey's latest rock creation.
The Egyptians regarded the divine scarab beetle as a symbol of self-creative power, rebirth, renewal, transformation and regeneration. The scarab, which has also become the long-time symbol for the legendary rock band Journey, has evolved into an exceptionally fitting symbol for a band that began in 1973 as an experimental rhythm section (formed around guitar prodigy Neal Schon) and eventually sold more than 50 million records and became one of the biggest rock bands in the world. For Journey, transformation and renewal are an integral part of the creative force that has led the band on their remarkable "journey." Journey's touring and performing continues to delight audiences across the country and around the globe.
Hire Journey for your party or event!
Journey may be available for your next special event!
Book Journey, now!
Frequently Asked Questions About How To Hire JOURNEY for a private party or special event.
HOW TO BOOK JOURNEY?
(i.e., how to hire JOURNEY for an event)
You are currently on the official site of De La Font Agency. For more than 50 years, we have successfully helped official talent buyers around the world secure quality talent.
We welcome the opportunity to be of service to you. Let's do this the right way! Let's save you time and frustration!
Simply click on the "Let's Get Started!" link found on this page. Then, send us your request for booking information.
Include information about your plans for your event and how taking steps to hire JOURNEY (or someone similar) might be of special interest.
If you decide you want to look at other names, simply include your talent-fee budget range and indicate that you want to see who else you might be able to afford with such a budget. We can send you a list of names that are affordable and in the style of music you prefer. We hope to save you time and frustration!
HOW MUCH DOES IT COST TO BOOK/HIRE JOURNEY?
(i.e., what is the booking fee to hire JOURNEY for an event?)
(i.e., what is JOURNEY booking fee to perform at an event?)
Official booking fees for JOURNEY, or any other celebrity, are determined based on a number of factors and may change at anytime without prior notice.
Factors influencing pricing vary and may include date, location, type of event, whether a private party or a public concert, the artist's calendar, whether the artist is on tour or not, how well tickets are selling at the artist's concerts, the current demand for the artist's music, market activity, etc.
As you might expect, the more in-demand the artist is, the more buyers are prepared to pay. Of course, this causes the artist's price to increase as the artist becomes more popular or decrease when becoming less popular.
Exclusive agents with exclusive representation frequently quote a range instead of a specific price, since changes can occur at anytime. Generally, the artist's manager has a role in the decision to accept any particular offer from a talent buyer.
To learn the most current artist's pricing, or the estimated artist's fee for your particular event, simply click on the "Let's Get Started!" link found on this page. Then, send us your request for booking information.
IS JOURNEY AVAILABLE TO WORK MY EVENT?
(i.e., what is JOURNEY's availability?)
To learn the artist's current availability for your special event, simply click on the "Let's Get Started!" link found on this page. Then, send us your request for booking information.
Once we have your event/party information, we will be better able to assist you with putting your entertainment talent booking plans in place as your entertainment consultant. Let's get this done right! We look forward to working with you!
TAGS
Formed: ..in California
Formed: ..in San Francisco
Formed:   in 1973
Based: ..in US
Based: ..in California
Based: ..in San Francisco area
Copyright 1997-2022 Richard De La Font Agency, Inc.. Unauthorized copying, reproduction, broadcast, use or sale of any and/or all portions of this web site is strictly prohibited. All rights reserved. Images are for promotional use by Richard De La Font Agency only. Images may not be copied, modified or reused. This company acts as an entertainment consultant or broker/producer and does not claim or represent itself as the exclusive agent, representative or management of the artists listed on this site.