How To Book 
STEVE WARINER 
For Your Event!

Steve Wariner may be available for your next special event!

Hits include:
All Roads Lead to You
I Got Dreams
Life's Highway
Lynda
Small Town Girl
Some Fools Never Learn
Where Did I Go Wrong
You Can Dream of Me
The Weekend
Holes in the Floor of Heaven
I Should Be With You
Two Teardrops
I'm Already Taken
What I Didn't Do
The Tips of My Fingers
Road Trippin'
Every Little Whisper
Burnin' The Roadhouse Down
Katie Wants A Fast One
Faith In You
Christmas In Your Arms
Snowfall On The Sand

Genre:  Country
Styles:  Contemporary Country, Country-Folk, Neo-Traditionalist Country, Western Swing Revival
Years active:  1973-present
How To Hire Steve Wariner For A Private Party Or Special Event!
GRAMMY AWARD winning Steve Wariner is an American country music singer, songwriter, guitarist, and record producer.
Initially a backing musician for Dottie West, he also worked with Bob Luman and Chet Atkins before beginning a solo career in the late 1970s. Steve Wariner began his music career as a teenager, playing bass and singing in Dottie West's band at age 17.  By 1977 he had his first "singles" deal as a solo artist, thanks to Chet Atkins at RCA.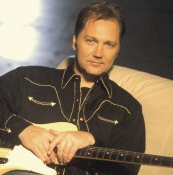 "Chet was my first producer," says Wariner. "I was recording my first four songs and the session was crazy. It was the day after Elvis Presley died and of course, the TV networks all wanted to talk to Chet during my session. I'll never forget that day."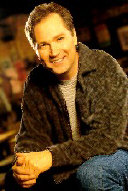 Wariner battled for airplay alongside such country legends as Merle Haggard, Charley Pride and Conway Twitty with his debut record, and remembers that the competition for radio airplay was fierce. "I was just trying to write the best songs that I could. I was around all these country music icons and I just tried to shut up and learn how to be an artist."
By 1980 he scored his first Top Ten hit, "Your Memory." For the next decade, you couldn't read a record chart without seeing Steve Wariner's name at the top. He had moved from RCA Records to MCA, where he worked with producer Tony Brown, finding chart success with such self-penned hits as "I Should Be With You," "I Got Dreams" and "Baby I'm Yours."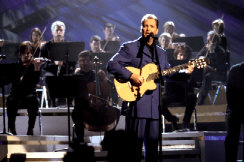 "I started really learning how to write during that time," Wariner says. "I got married and we had children, and I was touring a lot. I grew up really fast, I'll say that much. A lot happened in that period of time, and my songs started getting a little deeper as I started to experience more."
All that he learned as a performer, songwriter, producer and musician came together in the album "Burnin' The Roadhouse Down."
To stay on top in a field as changeable as country music, you must plan every step. Or you can do it like Wariner – he is just going where the music takes him. It's clear that he has come up with the most brilliant plan of all.
What others say —
(Private/Corporate Show) — Richard, I just wanted to say thank you for all your help in getting Steve Wariner to perform at our event this past Friday.  The event was a HUGE success largely in part to Steve being there.  It was a dream working with everybody from start to finish.  You, Fran, Steve Robinson, Randy, Donnie and the band were just a pleasure to work with.  Everything went so smoothly and timely.  And I can't say enough about Steve!  Wow!  What an amazing artist!  He played all the great hits and a couple of new ones.  The dance floor was packed!  And aside from being a wonderful artist, what a wonderful person!  From the minute I met him, it was as if he'd been my friend forever.  He was so nice and humble and so accommodating to everyone.  Of course, a ton of people wanted to meet him and take pictures with him and he very graciously obliged.  He even indulged me and sang with me and gave me my little "brush with fame".  I could go on and on!  I'm still on cloud 9 and reeling from the whole experience.  Again, thank you so much and I look forward to working with you and, hopefully, with Steve and the band again.
– Yvonne De Leon, Baptist Health System
Hire Steve Wariner for your party or event!
Steve Wariner may be available for your next special event!
Book Steve Wariner, now!
Frequently Asked Questions About How To Hire STEVE WARINER for a private party or special event.
HOW TO BOOK STEVE WARINER?
(i.e., how to hire STEVE WARINER for an event)
You are currently on the official site of De La Font Agency. For more than 50 years, we have successfully helped official talent buyers around the world secure quality talent.
We welcome the opportunity to be of service to you. Let's do this the right way! Let's save you time and frustration!
Simply click on the "Let's Get Started!" link found on this page. Then, send us your request for booking information.
Include information about your plans for your event and how taking steps to hire STEVE WARINER (or someone similar) might be of special interest.
If you decide you want to look at other names, simply include your talent-fee budget range and indicate that you want to see who else you might be able to afford with such a budget. We can send you a list of names that are affordable and in the style of music you prefer. We hope to save you time and frustration!
HOW MUCH DOES IT COST TO BOOK/HIRE STEVE WARINER?
(i.e., what is the booking fee to hire STEVE WARINER for an event?)
(i.e., what is STEVE WARINER booking fee to perform at an event?)
Official booking fees for STEVE WARINER, or any other celebrity, are determined based on a number of factors and may change at anytime without prior notice.
Factors influencing pricing vary and may include date, location, type of event, whether a private party or a public concert, the artist's calendar, whether the artist is on tour or not, how well tickets are selling at the artist's concerts, the current demand for the artist's music, market activity, etc.
As you might expect, the more in-demand the artist is, the more buyers are prepared to pay. Of course, this causes the artist's price to increase as the artist becomes more popular or decrease when becoming less popular.
Exclusive agents with exclusive representation frequently quote a range instead of a specific price, since changes can occur at anytime. Generally, the artist's manager has a role in the decision to accept any particular offer from a talent buyer.
To learn the most current artist's pricing, or the estimated artist's fee for your particular event, simply click on the "Let's Get Started!" link found on this page. Then, send us your request for booking information.
IS STEVE WARINER AVAILABLE TO WORK MY EVENT?
(i.e., what is STEVE WARINER's availability?)
To learn the artist's current availability for your special event, simply click on the "Let's Get Started!" link found on this page. Then, send us your request for booking information.
Once we have your event/party information, we will be better able to assist you with putting your entertainment talent booking plans in place as your entertainment consultant. Let's get this done right! We look forward to working with you!
This is the month of September update of this page. Steve Wariner booking agent available. Steve Wariner cost, Steve Wariner booking fee and Steve Wariner booking price are available.
TAGS
Born: ..in Indiana
Born: ..in Noblesville
Born:   Dec 25, 1954
Raised: ..in Indiana
Raised: ..in Indianapolis
Based: ..in US
Based: ..in Tennessee
Based: ..in Nashville
Copyright 1997-2023 Richard De La Font Agency, Inc.. Unauthorized copying, reproduction, broadcast, use or sale of any and/or all portions of this web site is strictly prohibited. All rights reserved. Images are for promotional use by Richard De La Font Agency only. Images may not be copied, modified or reused. This company acts as an entertainment consultant or broker/producer and does not claim or represent itself as the exclusive agent, representative or management of the artists listed on this site.