How To Book 
SIR TOM JONES 
For Your Event!

Sir Tom Jones may be available for your next special event!

Hits include:
Daughter of Darkness
I'll Never Fall in Love Again
Say You'll Stay Until Tomorrow
Without Love (There Is Nothing)
I (Who Have Nothing)
Love Me Tonight
She's A Lady
Can't Stop Love You
Help Yourself
It's Not Unusual
What's New Pussycat?
With These Hands
If I Only Knew
Minute of Your Time
Till
Thunderball
Green, Green Grass of Home
Sexbomb
Daughter of Darkness
I've Been Rained On Too

Genre:  Country, Pop/Soft Rock
Styles:  Country-Pop, AM Pop, Pop/Rock, Vocal Pop, Club/Dance
Years active:  1963-present
A-List:  Country
aka: Sir Thomas Jones Woodward OBE
How To Hire TOM JONES For A Private Party or Special Event!
Sir Thomas Jones Woodward OBE, known professionally as Tom Jones, is a Welsh singer.
His career began with a string of top-ten hits in the mid-1960s. He has toured regularly, with appearances in Las Vegas (1967–2011).
His performing range has included pop, R&B, show tunes, country, dance, soul and gospel. In 2008, the New York Times called Tom Jones a musical "shape shifter", who could "slide from soulful rasp to pop croon, with a voice as husky as it was pretty".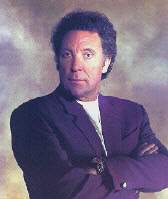 Jones has sold more than 100 million records, with 36 Top 40 hits in the UK and 19 in the US, including "It's Not Unusual", "What's New Pussycat?", the theme song for the 1965 James Bond film Thunderball, "Green, Green Grass of Home", "Delilah", "She's a Lady", "Kiss" and "Sex Bomb".
Jones's bluesy singing style developed out of the sound of American soul music. His early influences included blues, R&B and rock and roll singers Little Richard, Solomon Burke, Jackie Wilson, Brook Benton, Elvis Presley and Jerry Lee Lewis.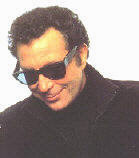 Jones's voice has been described as a "full-throated, robust baritone".
Tom Jones is the quintessential ladies man. His name is synonymous with the words "sex symbol." It is not unusual for ladies to toss undergarments onstage when he sings.
In his native Wales, he is known as "Jones the Voice." Today, he is one of the most enduring personalities in the music entertainment business. His unique vocal power, ability and charismatic persona make him one of the most respected, admired and loved performers in modern music.
Tom's unique weighty voice is a baritone to tenor range. He is a vocal powerhouse with the ability to give his audience every ounce of his energy, enthusiasm and concentration. If his delivery is vigorous, he invites his audience in with the vulnerability of his emotional conviction. He is a natural, a Welshman, a worker, an artist.
Tom possesses a wide range of musical expression. He is first and foremost a rocker with a true rhythm and blues soul. In his youth, he was a "Teddy-Boy," a rebel, with not much on his mind but music and sex. His young style and attitude was dominated by the birth of rock 'n' roll. But he had ears and a natural ability that could appreciate and understand the quickly burgeoning styles of popular music. As much time as he spent listening to American and British radio he would spend in the pubs, drinking and singing. He learned he could sing anything, and he learned he could entertain.
Tom Jones has sustained his popularity for more than three decades. His recordings have spanned the spectrum from gospel to pop, rock to standard, rhythm and blues to rock-a-billy, country to contemporary urban sounds. His sensuous performance style is legendary, while his salient grace is that he never takes his image too seriously.
With his tremendous recording success, Tom Jones has been able to draw capacity audiences everywhere, from concert halls and arenas in the U.S. and Europe to the showrooms of Las Vegas. His skills as a showman and entertainer are sharply developed. His energy, openness and spontaneity charm critics and audiences alike.
Hire Tom Jones for your party or event!
Tom Jones may be available for your next special event!
Book Tom Jones, now!
Frequently Asked Questions About How To Hire TOM JONES for a private party or special event.
HOW TO BOOK TOM JONES?
(i.e., how to hire TOM JONES for an event)
You are currently on the official site of De La Font Agency. For more than 50 years, we have successfully helped official talent buyers around the world secure quality talent.
We welcome the opportunity to be of service to you. Let's do this the right way! Let's save you time and frustration!
Simply click on the "Let's Get Started!" link found on this page. Then, send us your request for booking information.
Include information about your plans for your event and how taking steps to hire TOM JONES (or someone similar) might be of special interest.
If you decide you want to look at other names, simply include your talent-fee budget range and indicate that you want to see who else you might be able to afford with such a budget. We can send you a list of names that are affordable and in the style of music you prefer. We hope to save you time and frustration!
HOW MUCH DOES IT COST TO BOOK/HIRE TOM JONES?
(i.e., what is the booking fee to hire TOM JONES for an event?)
(i.e., what is TOM JONES booking fee to perform at an event?)
Official booking fees for TOM JONES, or any other celebrity, are determined based on a number of factors and may change at anytime without prior notice.
Factors influencing pricing vary and may include date, location, type of event, whether a private party or a public concert, the artist's calendar, whether the artist is on tour or not, how well tickets are selling at the artist's concerts, the current demand for the artist's music, market activity, etc.
As you might expect, the more in-demand the artist is, the more buyers are prepared to pay. Of course, this causes the artist's price to increase as the artist becomes more popular or decrease when becoming less popular.
Exclusive agents with exclusive representation frequently quote a range instead of a specific price, since changes can occur at anytime. Generally, the artist's manager has a role in the decision to accept any particular offer from a talent buyer.
To learn the most current artist's pricing, or the estimated artist's fee for your particular event, simply click on the "Let's Get Started!" link found on this page. Then, send us your request for booking information.
IS TOM JONES AVAILABLE TO WORK MY EVENT?
(i.e., what is TOM JONES's availability?)
To learn the artist's current availability for your special event, simply click on the "Let's Get Started!" link found on this page. Then, send us your request for booking information.
Once we have your event/party information, we will be better able to assist you with putting your entertainment talent booking plans in place as your entertainment consultant. Let's get this done right! We look forward to working with you!
TAGS
Genre: Rock 1
Genre: Country
  Styles: 
   .Country-Pop. / CountryPop
   .AM Pop. / AMPop
   .Pop/Rock. / PopRock
   .Vocal Pop. / VocalPop
   .Club/Dance. / ClubDance
Years active:
   x60s, x70s, x80s, x90s, x00s, x10s, x20s
   1963-present
Born: ..in Wales
Born: ..in South Wales
Born: ..in Pontypridd
Born:   Jun 7, 1940
Copyright 1997-2022 Richard De La Font Agency, Inc.. Unauthorized copying, reproduction, broadcast, use or sale of any and/or all portions of this web site is strictly prohibited. All rights reserved. Images are for promotional use by Richard De La Font Agency only. Images may not be copied, modified or reused. This company acts as an entertainment consultant or broker/producer and does not claim or represent itself as the exclusive agent, representative or management of the artists listed on this site.