How To Book 
FAITH HILL 
For Your Event!

Faith Hill may be available for your next special event!

Hits include:
Breathe
Cry
It Matters To Me
Let Me Let Go
Mississippi Girl
Piece of My Heart
There You'll Be
This Kiss
Wild One
The Way You Love Me
Take Me As I Am
If My Heart Had Wings
Just to Hear You Say That You Love Me
Someone Else's Dream
The Secret of Life
Let's Go To Vegas
Lost
A Baby Changes Everything
Give In To Me
Come Home
American Heart
Speak To A Girl
The Rest of Our Life

Genre:  Country, Pop/Rock
Styles:  Adult Contemporary, Contemporary Country, Pop, Contemporary Pop/Rock
Years active:  1993-present
A-List:  Country
How To Hire FAITH HILL For A Private Party or Special Event!
GRAMMY AWARD winning Audrey Faith McGraw (née Perry), known professionally as Faith Hill, is an American singer, actress and record producer. She is one of the most successful country music artists of all time, having sold more than 40 million albums worldwide.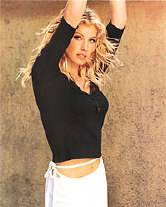 Faith Hill's career has marked one of the music industry's most successful and steady climbs. She has sold more than 25 million records worldwide and has garnered ten #1 singles and eleven #1 videos. Her 1999 release, "Breathe," debuted at #1 on Billboard's Top Album Chart and has sold more than 10 million copies.
Faith Hill has received countless nominations and statues from the Grammy Awards, People's Choice Awards, American Music Awards, The CMA's and ACM's. She provided her vocal talents for the Oscar nominated track from Pearl Harbor, "There You'll Be." She performed at Super Bowl XXXIV, The Academy Awards (twice), The Grammy Awards, VH1 Divas 1999 and 2000. After completing a 50-city tour in 1999, Faith Hill co-headlined the "Soul 2 Soul Tour 2000," which was one of the top-grossing and most successful U.S. tours of that year.
Those who work with Faith Hill know that her desire to grow as an artist, as a singer and as a songsmith (producer) is unwavering. Many believe that beyond her extraordinary vocal talents, this is the key to her success. "I consider myself a student of my craft," she says. "I follow my instinct quite often, but I listen, I watch and I absorb."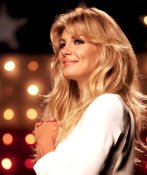 Raised in Star, Mississippi, Faith moved to Nashville at the age of 19. In 1993, her debut single, "Wild One," spent four weeks at #1 and from there she never looked back. "I don't think about success in terms of chart positions and sales. I make the best music that I know how."
Faith Hill has based her career on dedication, passion and commitment. Combined with her unparalleled vocal talents and style she has become one of the most sought after vocalists in the business and has firmly planted herself at the top of the music scene, where it's easy to see (and hear) that she might just stay for awhile.
Hire Faith Hill for your party or event!
Faith Hill may be available for your next special event!
Book Faith Hill, now!
Frequently Asked Questions About How To Hire FAITH HILL for a private party or special event.
HOW TO BOOK FAITH HILL?
(i.e., how to hire FAITH HILL for an event)
You are currently on the official site of De La Font Agency. For more than 50 years, we have successfully helped official talent buyers around the world secure quality talent.
We welcome the opportunity to be of service to you. Let's do this the right way! Let's save you time and frustration!
Simply click on the "Let's Get Started!" link found on this page. Then, send us your request for booking information.
Include information about your plans for your event and how taking steps to hire FAITH HILL (or someone similar) might be of special interest.
If you decide you want to look at other names, simply include your talent-fee budget range and indicate that you want to see who else you might be able to afford with such a budget. We can send you a list of names that are affordable and in the style of music you prefer. We hope to save you time and frustration!
HOW MUCH DOES IT COST TO BOOK/HIRE FAITH HILL?
(i.e., what is the booking fee to hire FAITH HILL for an event?)
(i.e., what is FAITH HILL booking fee to perform at an event?)
Official booking fees for FAITH HILL, or any other celebrity, are determined based on a number of factors and may change at anytime without prior notice.
Factors influencing pricing vary and may include date, location, type of event, whether a private party or a public concert, the artist's calendar, whether the artist is on tour or not, how well tickets are selling at the artist's concerts, the current demand for the artist's music, market activity, etc.
As you might expect, the more in-demand the artist is, the more buyers are prepared to pay. Of course, this causes the artist's price to increase as the artist becomes more popular or decrease when becoming less popular.
Exclusive agents with exclusive representation frequently quote a range instead of a specific price, since changes can occur at anytime. Generally, the artist's manager has a role in the decision to accept any particular offer from a talent buyer.
To learn the most current artist's pricing, or the estimated artist's fee for your particular event, simply click on the "Let's Get Started!" link found on this page. Then, send us your request for booking information.
IS FAITH HILL AVAILABLE TO WORK MY EVENT?
(i.e., what is FAITH HILL's availability?)
To learn the artist's current availability for your special event, simply click on the "Let's Get Started!" link found on this page. Then, send us your request for booking information.
Once we have your event/party information, we will be better able to assist you with putting your entertainment talent booking plans in place as your entertainment consultant. Let's get this done right! We look forward to working with you!
TAGS
Genre: Country
Genre: Rock 1
Styles:
.Adult Contemporary. / AdultContemporary
.Contemporary Country. / ContemporaryCountry
.Country-Pop. / CountryPop
.Pop. / xPop
Years active:
x90s, x00s, x10s, x20s
1993-present
Born: ..in Mississippi / born nMississippi
Born: ..in Jackson / born JacksonMS
Born:   Sep 21, 1967
Raised: ..in Mississippi
Raised: ..in Star / StarMS
Based: ..in US
Copyright 1997-2022 Richard De La Font Agency, Inc.. Unauthorized copying, reproduction, broadcast, use or sale of any and/or all portions of this web site is strictly prohibited. All rights reserved. Images are for promotional use by Richard De La Font Agency only. Images may not be copied, modified or reused. This company acts as an entertainment consultant or broker/producer and does not claim or represent itself as the exclusive agent, representative or management of the artists listed on this site.