Genre:  Latin
Styles:  Norteño, Tejano, Regional Mexican, Latin Pop
Years active:  2000-present
aka: Grupo Siggno
How To Hire Grupo Siggno For A Private Party Or Special Event!
LATIN GRAMMY AWARD winning Siggno (also known as Grupo Siggno) is an American Tejano band formed in Santa Rosa, Texas, in 2000.
Jesse Turner attended a local church in Texas and met his future bandmates. When Turner was 10 years old, his father died and Turner spent his teenage years writing songs as a coping mechanism.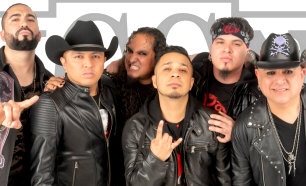 Turner founded Siggno in 2000 and released their debut album Al Principio in late 2001. Unfortunately, Al Principio failed to impact any music chart during its run. The album was released during Tejano music's post-golden age era under Crown Records. Music promoters found it challenging to shift consumers in buying regional Mexican music albums in big box retail stores as sales in Tejano music had flattened.
BILLBOARD called Siggno's "Pero Hablame" as a "sentimental cumbia". The group's second album, Por Amor, was released in 2002. The album helped Siggno to receive a nomination for a BMI Music Award in 2003, and a Latin Grammy Award for Best Tejano Album.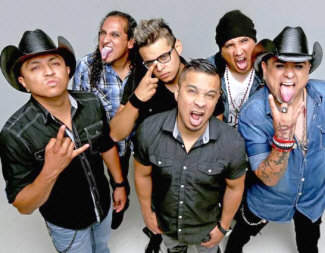 Ramiro Burr of BILLBOARD noted a sense of vulnerability and romantic themes in Siggno's repertoire, which distinguished them from regional Mexican boy bands who would rather "raise hell" with their partners. Music promoters found Siggno's sound to be more progressive, but found that groups like Siggno to be more entertainers on stage than actual performers.
The group was nominated for Most Promising Band and Album of the Year at the 2003 Tejano Music Awards. Siggno released their third album, Caminando, under Serca Music. The following year, the band signed with Freddie Records and released Amor y Dolor, which spawned their hit single "Mejor Dimelo".
At Go Tejano Day 2017, Siggno and Banda el Recodo broke the all-time paid attendance record at the RodeoHouston when 75,557 people attended.
Hire Siggno for your party or event!
Grupo Siggno may be available for your next special event!
Book Siggno, now!
Frequently Asked Questions About How To Hire GRUPO SIGGNO for a private party or special event.
HOW TO BOOK GRUPO SIGGNO?
(i.e., how to hire GRUPO SIGGNO for an event)
You are currently on the official site of De La Font Agency. For more than 50 years, we have successfully helped official talent buyers around the world secure quality talent.
We welcome the opportunity to be of service to you. Let's do this the right way! Let's save you time and frustration!
Simply click on the "Let's Get Started!" link found on this page. Then, send us your request for booking information.
Include information about your plans for your event and how taking steps to hire GRUPO SIGGNO (or someone similar) might be of special interest.
If you decide you want to look at other names, simply include your talent-fee budget range and indicate that you want to see who else you might be able to afford with such a budget. We can send you a list of names that are affordable and in the style of music you prefer. We hope to save you time and frustration!
HOW MUCH DOES IT COST TO BOOK/HIRE GRUPO SIGGNO?
(i.e., what is the booking fee to hire GRUPO SIGGNO for an event?)
(i.e., what is GRUPO SIGGNO booking fee to perform at an event?)
Official booking fees for GRUPO SIGGNO, or any other celebrity, are determined based on a number of factors and may change at anytime without prior notice.
Factors influencing pricing vary and may include date, location, type of event, whether a private party or a public concert, the artist's calendar, whether the artist is on tour or not, how well tickets are selling at the artist's concerts, the current demand for the artist's music, market activity, etc.
As you might expect, the more in-demand the artist is, the more buyers are prepared to pay. Of course, this causes the artist's price to increase as the artist becomes more popular or decrease when becoming less popular.
Exclusive agents with exclusive representation frequently quote a range instead of a specific price, since changes can occur at anytime. Generally, the artist's manager has a role in the decision to accept any particular offer from a talent buyer.
To learn the most current artist's pricing, or the estimated artist's fee for your particular event, simply click on the "Let's Get Started!" link found on this page. Then, send us your request for booking information.
IS GRUPO SIGGNO AVAILABLE TO WORK MY EVENT?
(i.e., what is GRUPO SIGGNO's availability?)
To learn the artist's current availability for your special event, simply click on the "Let's Get Started!" link found on this page. Then, send us your request for booking information.
Once we have your event/party information, we will be better able to assist you with putting your entertainment talent booking plans in place as your entertainment consultant. Let's get this done right! We look forward to working with you!
TAGS
Formed: ..in Texas
Formed: ..in Santa Rosa
Formed:   in 2000
Based: ..in US
Based: ..in Texas
Based: ..in McAllen area
Based: ..in Santa Rosa
Copyright 1997-2022 Richard De La Font Agency, Inc.. Unauthorized copying, reproduction, broadcast, use or sale of any and/or all portions of this web site is strictly prohibited. All rights reserved. Images are for promotional use by Richard De La Font Agency only. Images may not be copied, modified or reused. This company acts as an entertainment consultant or broker/producer and does not claim or represent itself as the exclusive agent, representative or management of the artists listed on this site.